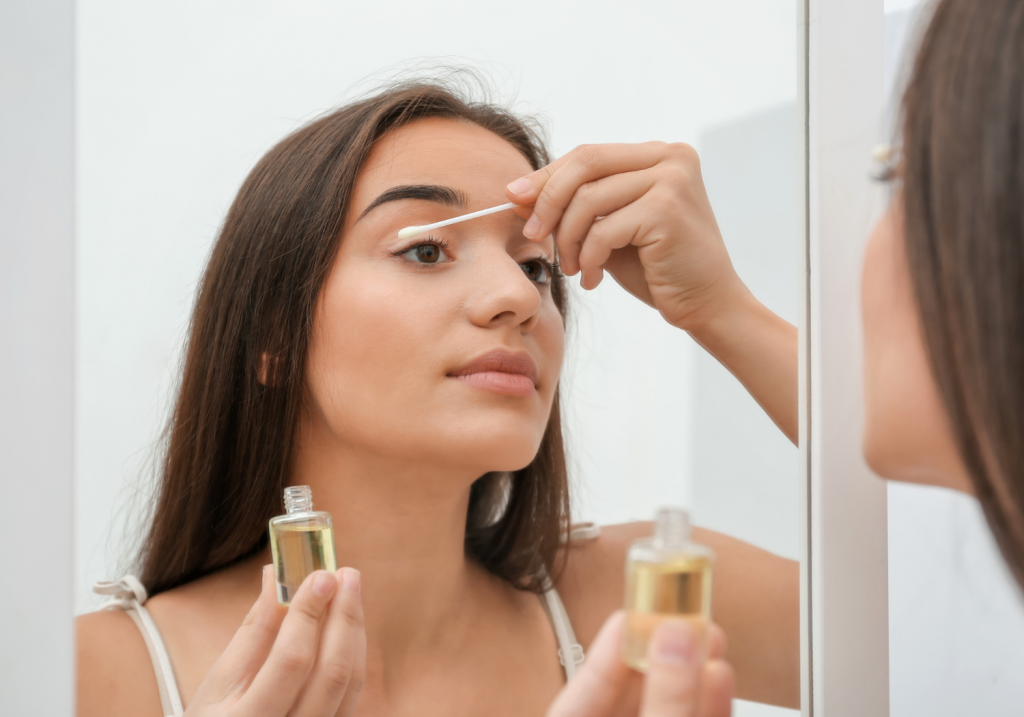 Castor oil
Castor oil is one of the most effective remedies for thicker eyebrows.
Ingredients :
Organic Cold Pressed Castor Oil
Method :
Massage a few drops of castor oil on your eyebrows with your fingertips.
Let it act for 30 minutes.
Clean with makeup remover and wash your face with lukewarm water.
Apply castor oil every day.
Caution: Pure castor oil can cause irritation, hives, and rashes if you are allergic to it. Be sure to do a patch test before using it.
Go to the NEXT page to see more recipes